Calder [necklace]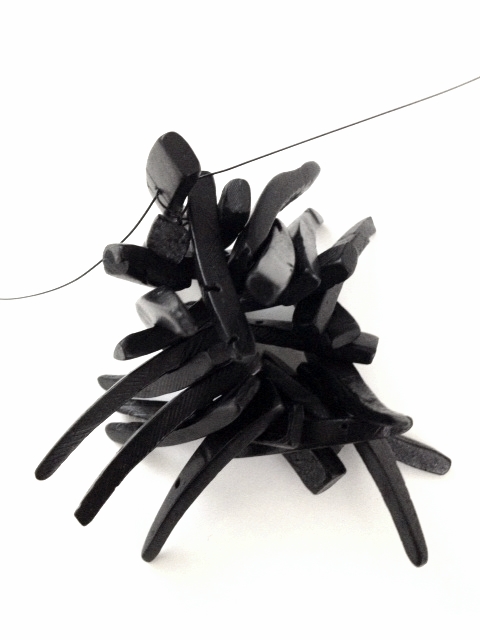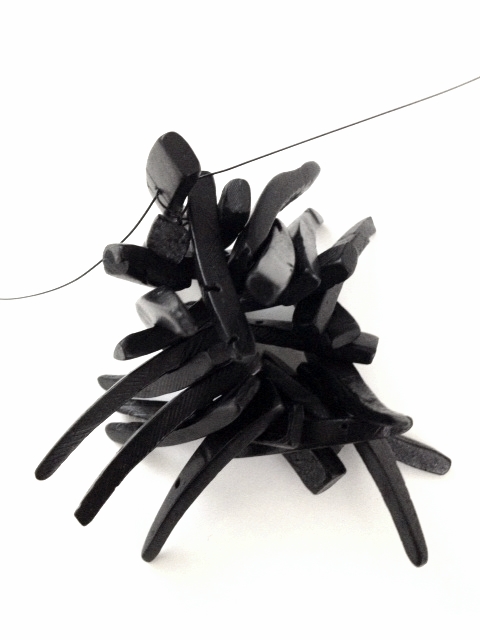 Calder [necklace]
Calder is fang-like wood escorted by black stainless steel. This namesake should be worn as proudly as its inspiration dangles ever so gracefully from museum ceilings.
Full Description
Calder is made from coated wood and hangs from black stainless steel. The clasp is wrapped coated wire and is flexible for accessibility. Calder is visually deceiving in that it bears little weight when it hangs boldly on display.
Calder measures eighteen inches around with three inches in length of the wood sculpture and seven-ish inches in circumference which varies with movement.
Due to the nature of this material, each piece of wood varies in shape and size which compliments this one-of-a-kind piece.
FREE SHIPPING